Tech a word basically denotes technology which we have seen in many industries like automobile, telecom, textile and many more but have you ever imagined it in your real life?. And for a change have you ever imagined for your dream day! Yes, we're talking about a technological wedding which can be astonishing!! The weddings are events Considerably That change over the decades. Before, They consisted of a ceremony, a cocktail and a little more, but over time have included interesting accessories, luxury cars: such as, the DJ's, recenas photocalls and candy, to name a few. The styles also change and today, delving into past glory, highlight the aesthetic vintage, bohochic, ruralchic and many other blends tradition and modernity. Discover 05 Things to keep your wedding forever alive.
However, this frantic time will influence more in the marriage of the future. In fact, many boyfriends Have Decided to include amazing new technologies in their celebrations, turning your event into a spectacle of science fiction. Discover the power of the XXI century and lives a futuristic wedding, little by little, be more reality than fiction.

Electronic and Audiovisual Invitations
The role, DESPITE ITS bucolic power of seduction, is beginning to Become obsolete, unfortunately. The advent of computers, tablets, mobile and ebooks Have Changed the paradigm of information consumption. THUS, weddings, audiovisual invitations are becoming very common. Many companies are responsible for recording a message from the bride and groom inviting family and friends to the great event. Some invent stories or roll a short film With the same purpose, then a Which is sent by email.
On the other hand, other companies Have gone a step further and Have made use of augmented reality. But what is augmented reality? It is to add elements to virtual reality through a digital device. THUS, using real support (a table, a building, street …), people can watch audiovisual products. In the case of invitations, some carry a code That, after being played by mobile or tablet, open a message from the couple in the same, complementing the message on paper. Art technology!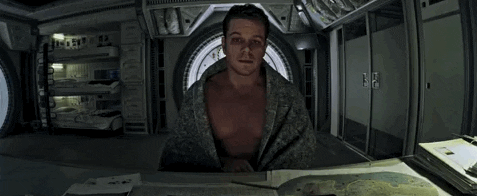 A new companion: the robot
The XXI century is full of robots, from ATMs to smart vacuum cleaners. It is no wonder That THEREFORE weddings begin to Have This estimable friend Could make WHO Sometimes life easier. Its tasks in esta area are multiple and include some speech, bring the rings or even wedding officiate! Oscar WeddingBot is an example of this type of android technology ready to put icing on your celebration. That Terminator, R2D2 and prepared WALL-E!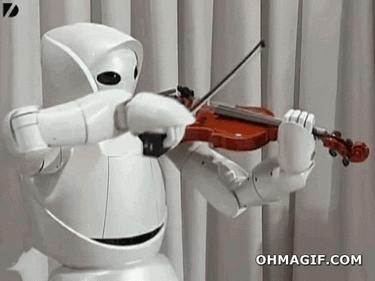 The magic of 3D printers
For Those Who live far away from the technological world, 3D printers Have Brought a revolution in the world of design and engineering. Any sketch or design on paper and computer Could collect physical life, in three dimensions, Through These extraordinary machines.
How to use this device in the world of weddings? Some main ingredients,: such as the cake, are perfectly valid for this type of technology. Simply enter the information on the composition of the cake to a program, fill syringes With The Desired printer cream and, voila! The result has very elaborate forms, inimitable by the hand of man Practically. In Addition, you can design dresses based nylons, as well as dishes and other elements in a wedding to use, but With unparalleled technical touch.
Words of the new century: streaming and crowd funding
Facebook, software, Twitter and running are terms That, over time (sometimes too), Most People Have Ever Heard. Others, however, Do not have a very long life and still sound like a good Among Chinese part of society. Streaming is the transmission of audiovisual content from the Internet Directly, without the need to download it to your computer. This virtual service is great for consuming this type of live information, sporting events: such as, any award or, course, your wedding! If your grandfather has-been unable to leave town for a snowstorm last minute you can hear your "I do" from the couch at home, as long as You have embraced technology. In fact, in Las Vegas Have This built so that you 'know madness to witness this service.
On the other hand, the crowdfunding is the funding of projects through small Amounts of money by a large group of people. THUS, People with limited incomes or unable to cope with a major expense can carry out His plan, reserving a small reward (promotion, links With the project …) For Those Who Have Helped him. Artists or politicians are some of Their large users. Looking at your wedding, you can jump into the pool and try your luck with the will of the people.,
Although many of These innovations prove own Star Wars, some of them are being Implemented and start to Have effect in the scene. Do not stay back and get in the virtual world face to your wedding!
Also discover 6 Aspects of Your Love Life You Shouldn't Share on Social Media.
Contact the vendors mentioned in this article
Don't want to miss out on the latest trends for your wedding?
Subscribe to our newsletter.